Momentary ON/OFF: push it on, release it off
Insulation Resistance: 100mΩ
Contact Resistance: 0.05Ω.
Hole Size: 12mm
Overall size: 22x18mm.
Pin number: 2, by soldering
Great component for DIY and widely used in all kinds of home appliances and electronic projects
Colour: white, red, black, blue, green, yellow (Ship Red/Black randomly if not specifed)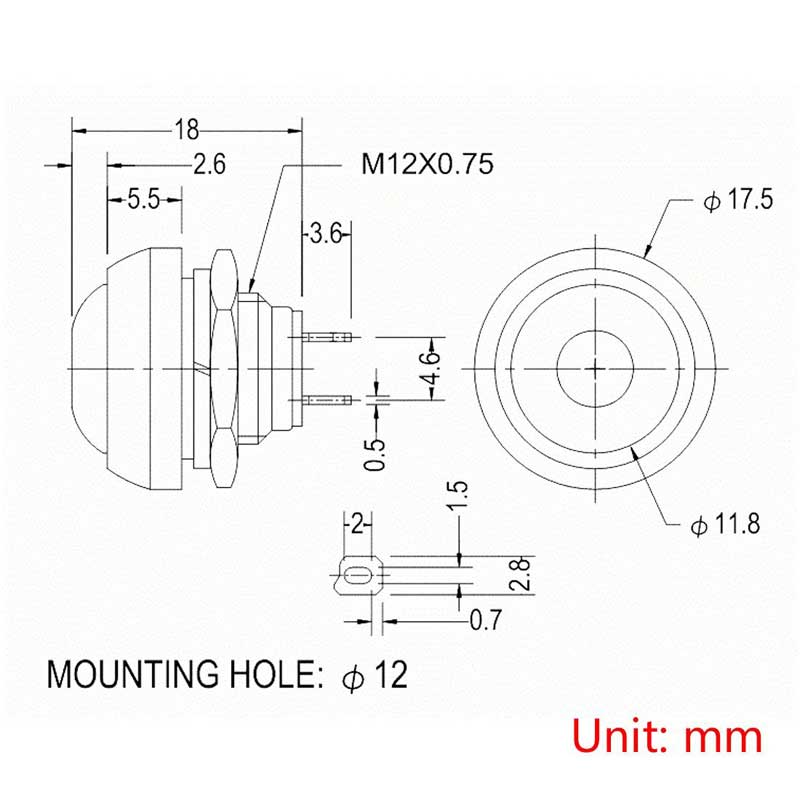 Note: all the descriptions and prices are subject to change without prior notice.
Free Shipping: No
Shipping Weight/Unit(g): 7.50
Std. Packing Qty. (pcs): 50