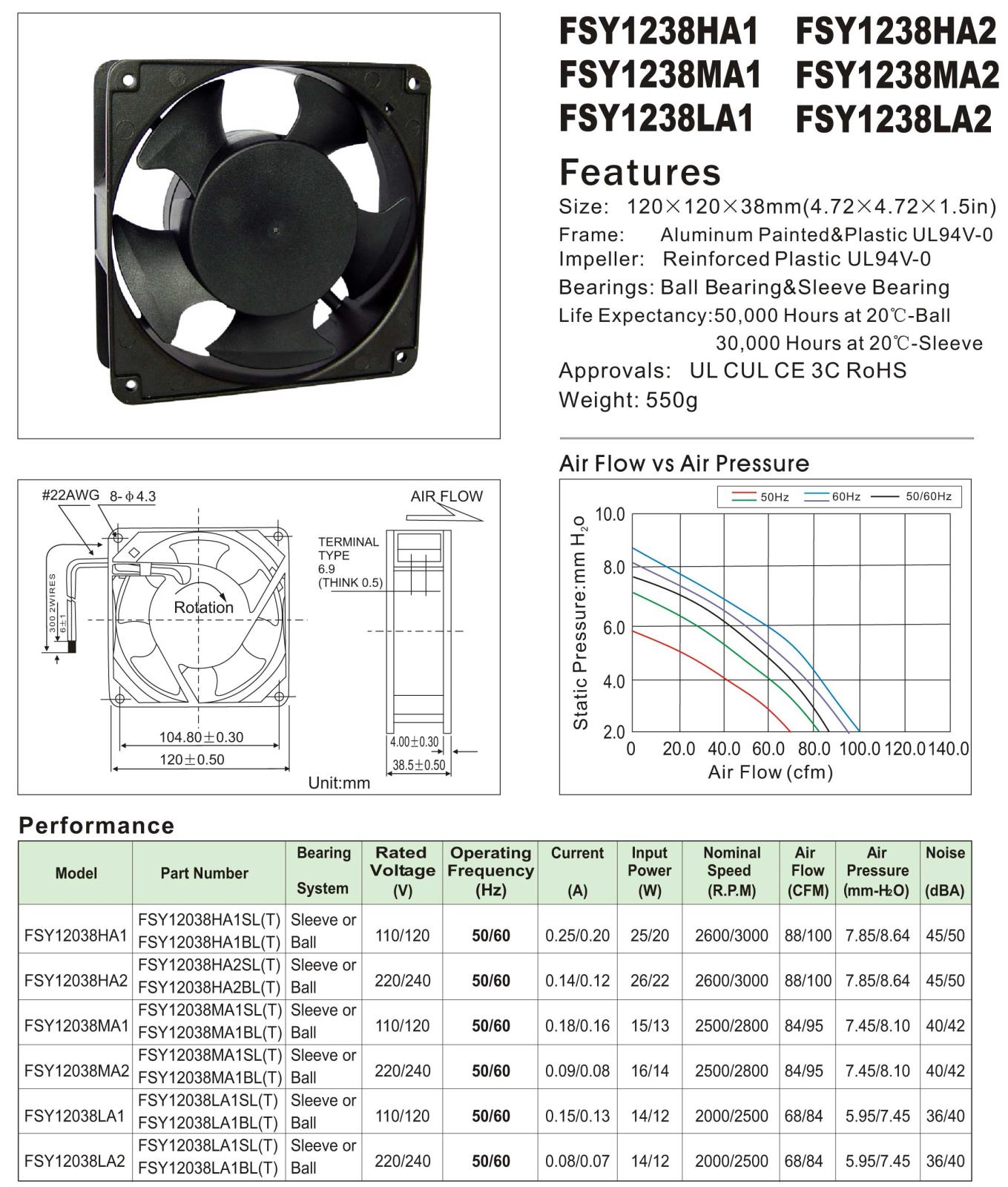 Packaging: 40pcs/carton, gross weight: 20kgs/carton, carton size: 48 x 28 x 27 cm
Note: Fans specification contained herein may be changed without prior notice. Please contact us before proceeding with the design of equipment incorporating this product.
Note: all the descriptions and prices are subject to change without prior notice.
Free Shipping: No
Shipping Weight/Unit(g): 500.00
Std. Packing Qty. (pcs): 40