These LED illuminated round hole rocker switches provide easy installation with a snap in feature that allows a switch to be snapped right into place on any switch panel. Each LED round hole rocker switch features a square face that lights from an LED bulb when the switch is actuated to "on".
Square face, round hole rocker switches with LED illumination.

Dust resistant nylon housing
Mounting hole: 20mm
Rated at 16A/12V DC.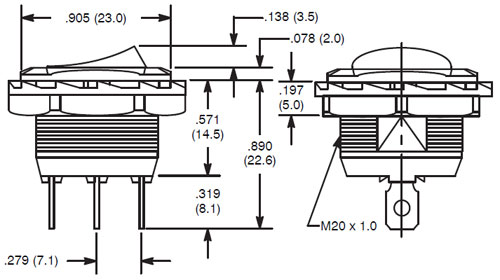 Note: all the descriptions and prices are subject to change without prior notice.
Free Shipping: No
Shipping Weight/Unit(g): 6.00
Std. Packing Qty. (pcs): 100