Features:

Heavy Duty Professional Grade. Ergonomic ratchet design makes it simple to operate.
Universal and adjustable for termination of virtually every fitting on the market. Advanced rotating head, one side is suitable for RG 59/6 and another side for RG 7/11.
Indoor/outdoor use for tight weather sealed permanent connection, so you don't need to worry about your connector coming loose.
Approved for Satellite and Cable applications. Comes with 5 RG11 connectors and 5 RG6 connectors.
For left- and right-hand use it's ready to be used straight out of the box.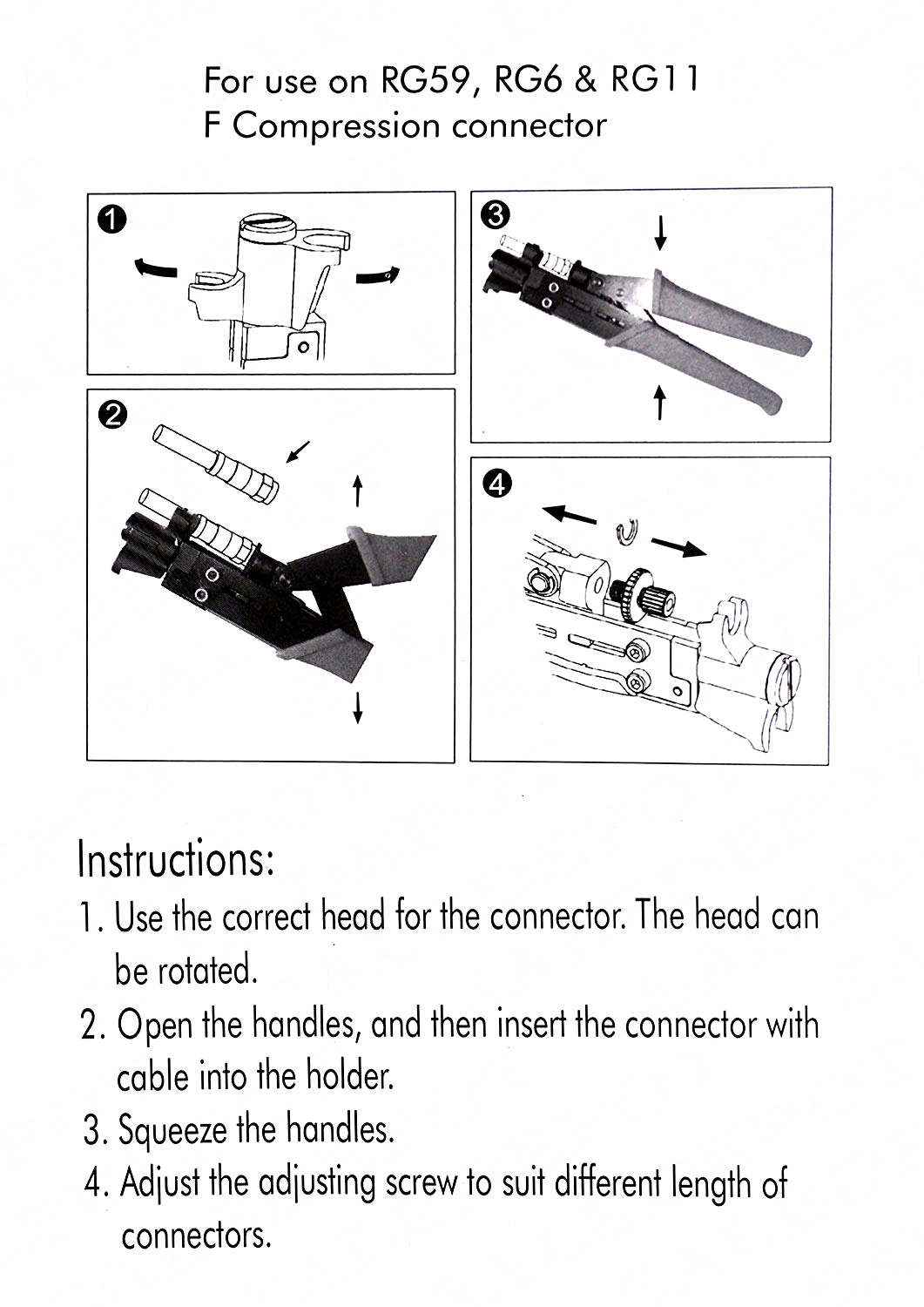 Package includes:
1 X Coaxial Cable Compression Tool for RG6 RG11 RG59 RG7 Coax
Note: all the descriptions and prices are subject to change without prior notice.
Free Shipping: No
Shipping Weight/Unit(g): 0.00
Std. Packing Qty. (pcs): 1