11mm Metal Shaft Encoder - EC11 Series
Brought to you by Alps, the EC11 Series rotary encoders are compact and highly reliable. With a robust metal shaft, the EC11 Series of 11mm rotary encoders have an operating life that ranges from competitive to excellent.

Machinery Specifications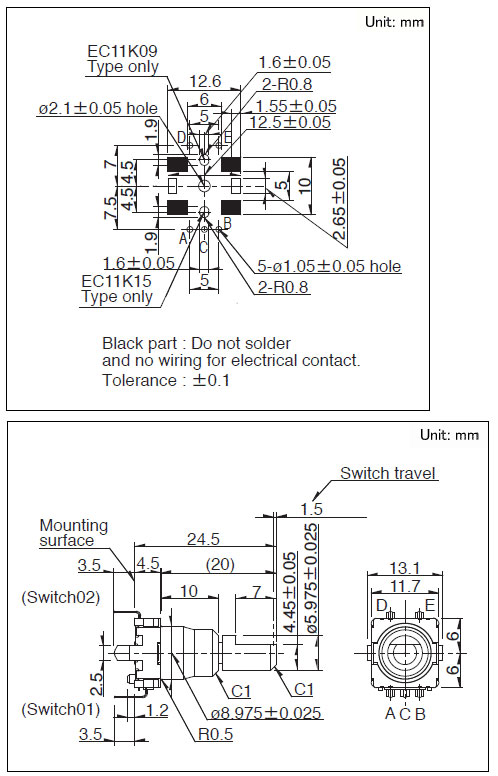 Datasheet:

Alps Alpine Incremental Mechanical Rotary Encoder-EC11K0925416.pdf
Packaging: 50pcs/tray
Net Weight: 4.8g/pc
Note: all the descriptions and prices are subject to change without prior notice.
Free Shipping: No
Shipping Weight/Unit(g): 4.80
Std. Packing Qty. (pcs): 1