This is a perfect choice if you are in need of a rugged push button! These push buttons are a very tough, small, panel-mount momentary switch with an illuminated white LED ring. It is a SPDT with 16mm threading and 1mm pitch. These buttons are rated up to 5A and 250VAC while the LED is rated for 5-12V. The higher the voltage value, the brighter the LED. You can add a wire connector, then you don't need to solder the terminals, make installing very easy.

Specifications

Head diameter: 3/4"" ( 18mm )
Button diameter: 0.36"" ( 9mm )
Mounting hole size: 5/8"" ( 16mm )
Depth inc contacts: 1.3"" ( 34mm )
Switch combination: 1NO1NC
Operation types: Self-locking Latching Type (Press down to turn on then push again to turn off)
Switch rating: 5A/250VAC, 5A/30VDC
LED rating: 15mA, AC/DC 12V
Head shape: Flat head for Socket
Lamp type: Ring Illuminated Red, Blue, Green, Orange, White (Ship Red if not specified)
Enclosure material: Stainless steel

Protection level: IP67, IK10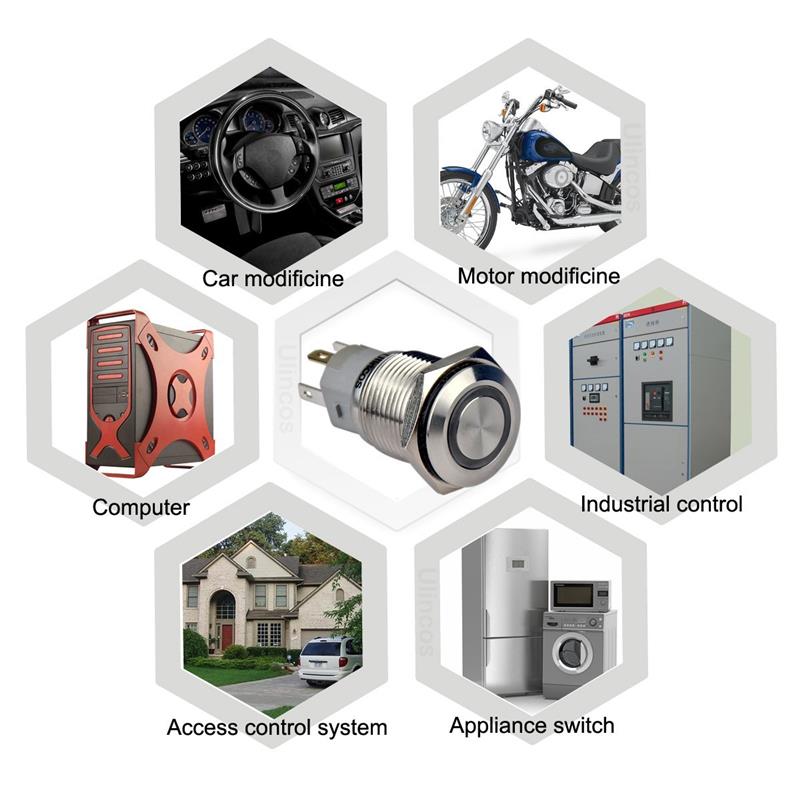 Pin Variations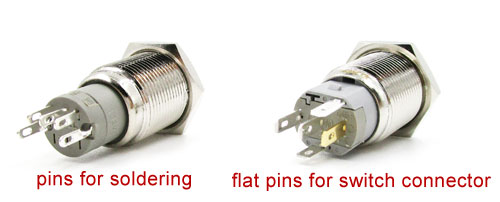 These switches come with a rubber O-ring which makes them splash resistant but they can NOT be submerged in the water。
Note: all the descriptions and prices are subject to change without prior notice.
Free Shipping: No
Shipping Weight/Unit(g): 0.00
Std. Packing Qty. (pcs): 50