Features:
High-quality red copper plate and fiberglass board, close fit, precise etching circuit, good quality, no scratches, blistering, oxidation, falling off, etc., is an ideal PCB substrate for circuit handmade, DIY, etc.
Operation: The glass fiber board is corrosion-resistant. When the circuit is etched, there is no burr when drilling. The roundness of the hole has high precision and is not easy to deform; the copper surface is sprayed with insulating paint and has strong adhesion, good insulation performance, and the coating is not easy to fall off.
Application:
Mainly used in electronic circuit design, DIY electronics enthusiasts, teaching training, handicraft manufacturing.

Specification:
200 x 100 x 1.5mm/7.87 x 3.94 x 0.06" (L*W*T)
Material: FR-4 Glass Fiber, Copper.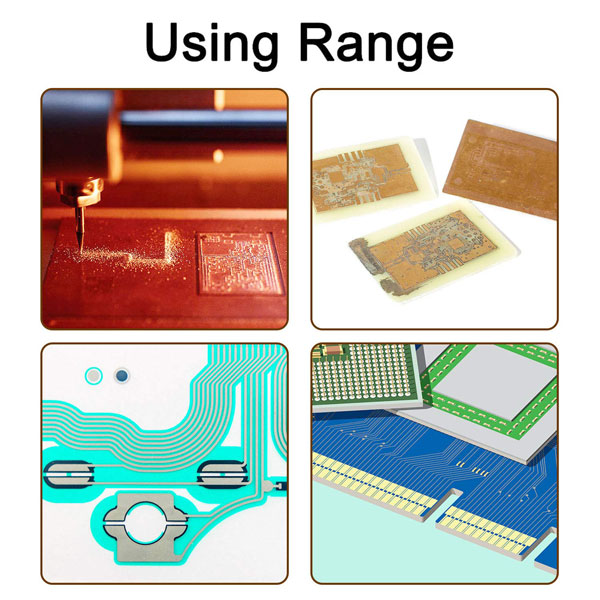 Note: all the descriptions and prices are subject to change without prior notice.
Free Shipping: No
Shipping Weight/Unit(g): 0.00
Std. Packing Qty. (pcs): 1