45mm Crocodile Car Caravan Van Battery Test Lead Clips Red / Black
Easy and quick to connect. Large size and lightweight with sharp teeth.
Alligator clip clamp connector holds strongly.
Widely used for various electrical projects, voltage tester.
These are ideal for Battery chargers (Solar panel, electric fence, ) or running applications from a car or leisure batteries (camping, boat, electric fence)
Specification : Length : 45mm
Handle Colour: Red, Black (Ship Red if not specified)
Weight: 3.2g
500pcs/pack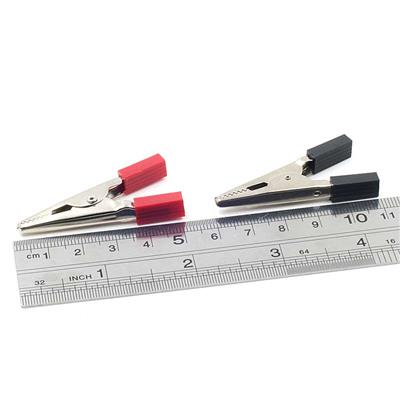 Note: all the descriptions and prices are subject to change without prior notice.
Free Shipping: No
Shipping Weight/Unit(g): 3.20
Std. Packing Qty. (pcs): 500