Features:
Ergonomically engineered for superior comfort, balance and control
New unmatched Mil-Spec precision blades with a revolutionary design
One-step stripping action, grips, penetrates and removes Wire Stripper insulation with unmatched precision in one effortless squeeze
Specifications:
Cr12MoV Steel Jaws - Hardness (HRC 55°~60°) for all types of wire from 10AWB to 24AWB gauge (0.2~6.0mm2).
High-Quality Cutting Blades: Easily cut aluminium and copper.
The grips provide maximum comfort and reduced hand fatigue.
Adjustable stopper controls the length of the core strip.
Handle colour: red, yellow, orange (shipping random colour unless requested)
Packaging: 6pcs/box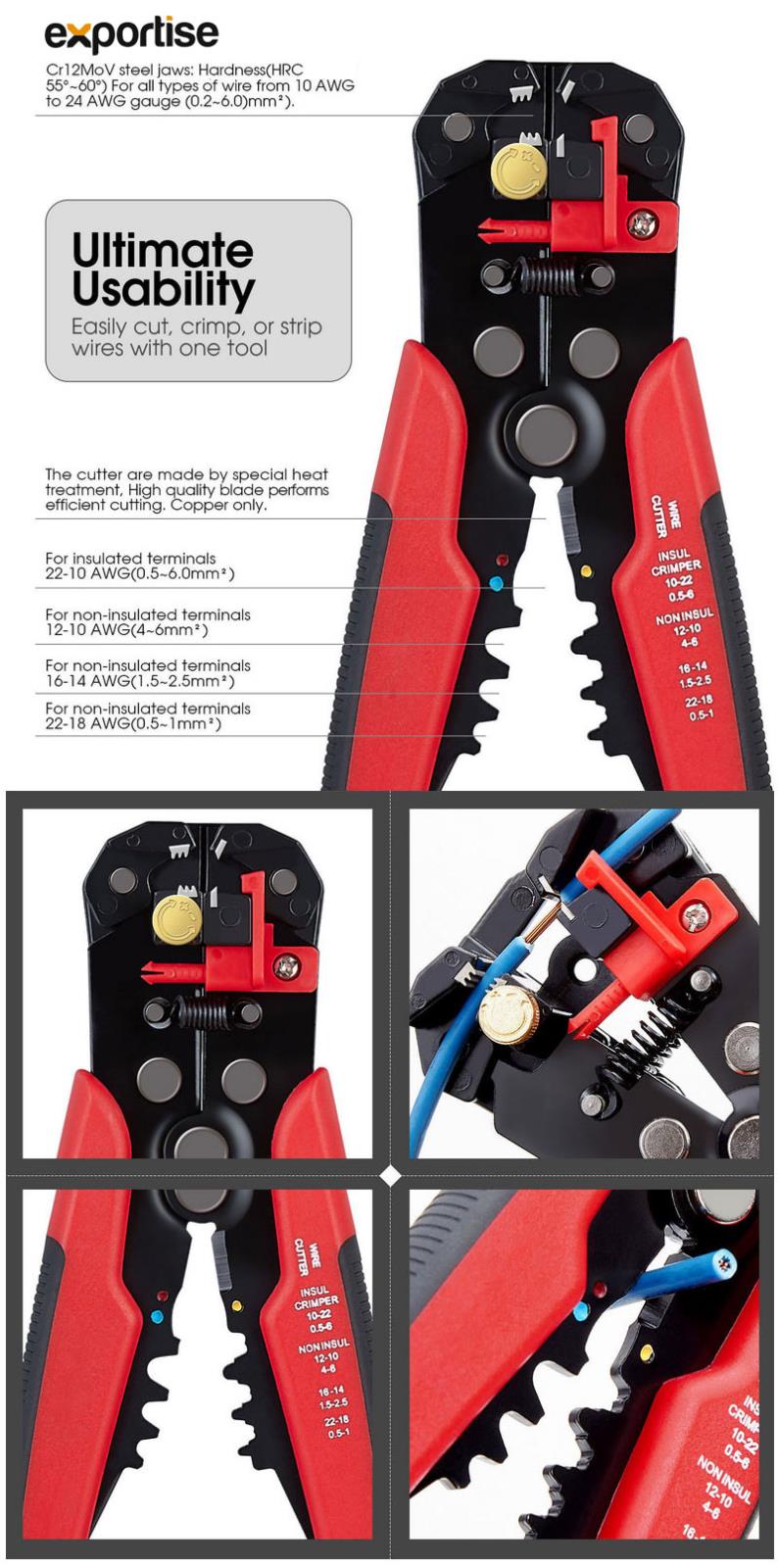 Note: all the descriptions and prices are subject to change without prior notice.
Free Shipping: No
Shipping Weight/Unit(g): 360.00
Std. Packing Qty. (pcs): 6